Follow these steps for easy bookkeeping procedures;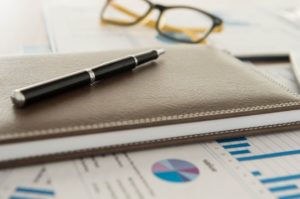 Separate Business and Personal
Different business owners' have different ways of managing their business and money. Some, for example, take a more casual approach to the game and comingle their personal finances along with their business. Below let's list out some of the benefits of making your business its own legal entity.

–Protection from yourself because if you don't view your business as its own separate, living entity, you might be tempted to withdraw from its accounts.


-Avoid the legal implications- A lot of paperwork and time goes into becoming a LLC, S-Corp, C-Corp or partnership. Why do people go through all the hassle of doing this if the money is simply going to come back to them anyways? Well the answer is simple: legal protections! For instance, if a client tries to sue you, and the trial doesn't go your way, you are now held personally responsible for damages…

-Risk of asset exposure- Unfortunately, this brings us to our next point, say you lost that case, you may now lose many of your assets when the book gets thrown at you.

Automated Accounting Software
By implementing an automated system, much of the tedious work gets throw out the window and allows for more time to concentrate on the nitty gritty. With accountants continuously being held to higher standards and clients demanding more, an automated accounting system gives them the tools to become more strategic in their accounting approach as opposed to simply being human calculators.

Reconcile
What is bank reconciliation, and why is it so important? Bank reconciliation is basically used to compare your records to your banks records. It is extremely common for there to be differences between the two, which is why it's crucial to catch these differences and adjust them accordingly. If you ignore these differences, there could be a huge difference between the amount of cash you have and the amount the bank says you have.
Accounts Receivable
Many financial experts claim that up to ninety percent of businesses collapse due to poor cash flow. Understanding your accounts receivable is key to improving your business. One way to make sure you're on top of things is to just call them up. It might be awkward contacting an overdue customer, but it's like going to the dentist: it's got to happen.
Ask a Pro
Despite being in an industry for a few years or even a decade, you still might not be an expert in that industry's field of accounting (yes there are some differences), and that's ok. You need to know when to call in the professionals. It'll save you a lot time, paperwork, and headaches.